"One in four adults and one in ten children experience mental illness, and many more of us know and care for people who do." NHS England 2021. 
The Five Year Forward View for Mental Health (england.nhs.uk) says, 
"The NHS needs a far more proactive and preventative approach to reduce the long-term impact for people experiencing mental health problems and for their families, and to reduce costs for the NHS and emergency services". Mental health problems represent the largest single cause of disability in the UK. The cost to the economy is estimated at £105 billion a year – roughly the cost of the entire NHS. 
Two incredibly sobering quotes regarding mental health, and if you search you will no doubt find more statistics to add to the increasing volume surrounding mental health.  
The report states: 
Provision for mental health support must be increased so that:  
People can access services conveniently, have greater choice, and can network with peers to provide mutual support and guidance 

Providers can deliver a more nuanced service, with contact provided through 

digital media backed up by face-to-face interventions (page 39 The Five Year Forward View for Mental Health (england.nhs.uk))

Commissioners can improve outcomes through low-cost and easily scalable interventions 

Providers can work securely to share patient data on electronic health records, where appropriate, to benchmark their performance and to test new service models 

People who use services, carers and the wider public can hold the system to account by using data across the entire pathway (from prevention and access through to productivity and outcomes) to scrutinise performance
Please contact the SHaRON Team to discuss how SHaRON could benefit your service, visit the contact us page 
For over a decade the SHaRON team has been supporting services with unique, secure and dynamic mental health digital platforms, helping them to continue to put patients at the heart of care. 
The SHaRON HQ Team frequently analyse data to validate the integration of SHaRON digital platforms into NHS services. Current SHaRON analysis shows the following benefits:-  
Building capacity in the service; the SHaRON service platform integration supports safe interventions

​

 

Supports patients and relatives and carers self-management of long term and lifelong conditions

​

 

Enhances clinical team with support from volunteers and peers

​

 

Open when the office is closed 24/7 providing flexible service provision

​

 

One clinician can support many individuals at the same time

​

 

Bespoke accurate library of information supplied by the service

​

 

Accessible anywhere anytime on any device

​

 

Enables early intervention when deterioration is suspected

​

 

Supports stepped down discharge from a service

​

 

Reaches out to individuals isolated by their situation

​

 

Improve customer satisfaction with access to flexible services

​

 

Virtual groups

​

 and workshops

Provides peer to peer communication
In 2020 we asked service members about why they access SHaRON they provided the following feedback. 
Members were asked, "What reasons do you log into SHaRON?". The most popular access reason for most platforms, was advice and guidance from other members or moderators.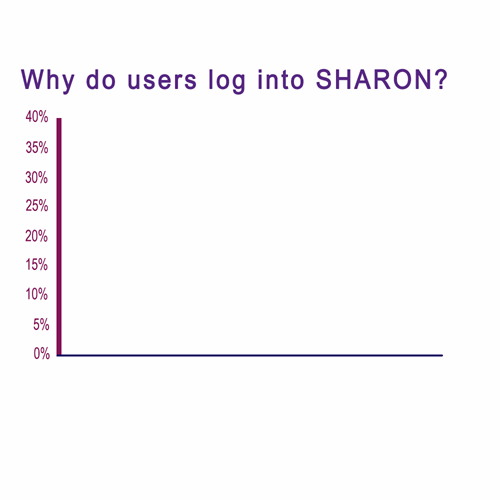 SHaRON was born from clinicians watching the interactions between patients in a waiting room, and noted the need to support that interaction in safe, monitored environment. We fundamentally believe in 'You said, we do' approach, mirroring the BHFT's outstanding methodologies. We improve and evolve through site evaluation and regular communication with SHaRON services in order to enhance the digital service our platforms provide, for the benefit of service staff and ultimately service users. As well as analysing data internally we are keen to collaborate with external research too.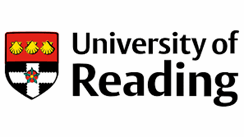 Our latest research, concluded in 2021, with University of Reading, centred around the benefit to service staff and service provision that SHaRON provides. SHaRON HQ provides a full range of training, guidance and support for teams using SHaRON for the first time, or for those that are well established.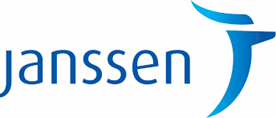 We have also worked with Janssen, to establish and understand the myriad of benefits peer to peer support via the SHaRON network bring. To view their findings click the Janssen Healthcare report here.  
If this research interests you and you would like to get involved, please contact us via the contact us page. 
I never thought something online could be such a strong support but then that's the best bit.

Malibu